Vacation with us
Experience autumn at Lake Saimaa
Our stylishly modern and spacious holiday cottages, surrounded by the enchantingly beautiful Lake Saimaa, make Kanava Resort the perfect autumn break destination. Book your trip to Oravi, Savonlinna for this fall!
EXAMPLE PRICE
850 € / 3 nights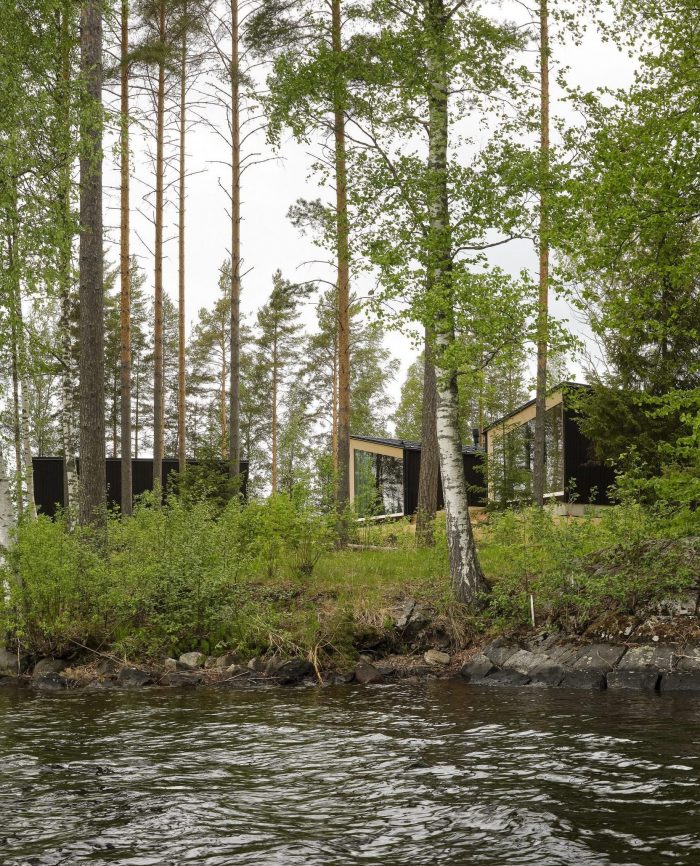 Find your own path to luxury at Kanava Resort
The high-quality cottages at Kanava Resort, located on the shores of Lake Saimaa, offer unique space for being and staying present, as well as the opportunity to find your own path to luxury. Our modern cottages provide you with a comfortable and safe stay, surrounded by the breathtakingly beautiful Finnish nature.
Whether you dream of an active and agile holiday, unique experiences at Lake Saimaa, or simply some quiet quality time with your loved ones, Kanava Resort provides the setting for what you desire. The truest form of luxury is your freedom to choose.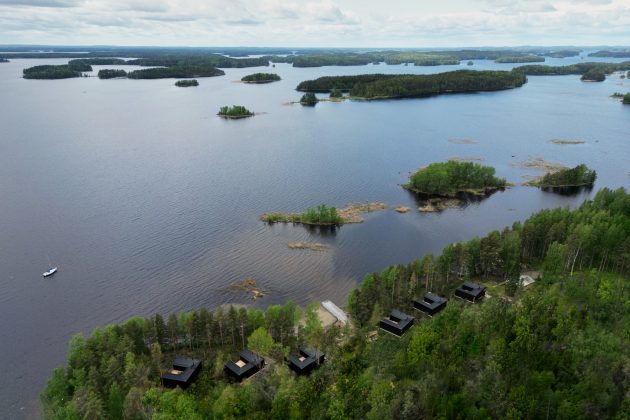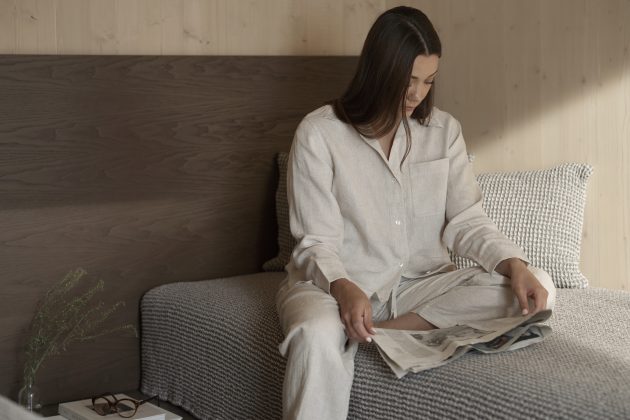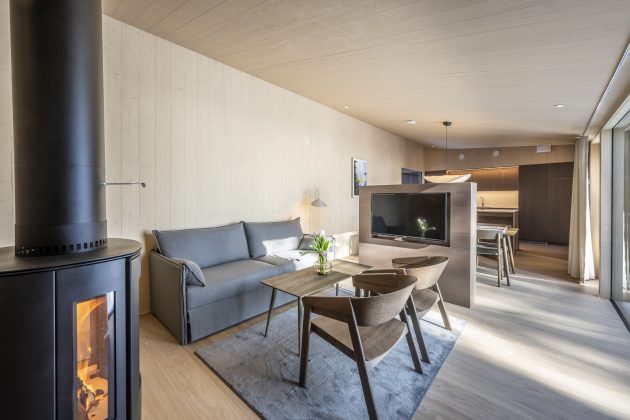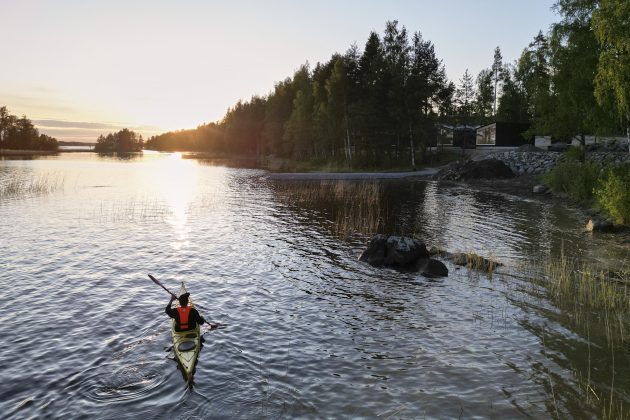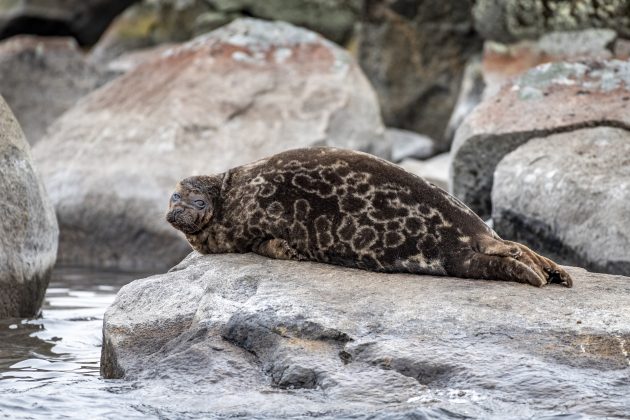 Exactly in the right place
Kanava Resort is located in Oravi, Southern Savonia, about forty kilometers from Savonlinna and just over a four-hour drive from the capital city Helsinki. We are both far enough and close enough for you to visit.
You are just a reservation away from true freedom.
Our eco-friendly villas made of cross-laminated timber panels blend in with their surroundings. Find your seamless connection to freedom at Kanava Resort.
Hiking in the nearby national parks, seal-watching trips on Lake Saimaa, or getting to know the local life in the Oravi village? Fall in love with the area surrounding Kanava Resort and the many leisure activities it has to offer.
Looking for a holiday destination elsewhere in Finland?
Our stunning accommodation options at Kytäjä in Southern Finland and amidst the mountain scenery of Ruka in Northern Finland offer high-quality and modern lodging without compromising on the tranquility of nature and beautiful landscapes.